Take 5: SHARE clear the list, parent/ caregiver mental health, nat'l book fest, teacher ambassador program, FREE posters
​
07/27/23
Hi, Reader,
I want to welcome all of our new, awesome parents, teachers, and caregivers who have found their way to us. We're SO EXCITED! W E L C O M E!
Take 5 is sent weekly on Tuesday (usually--sometimes on busy weeks it takes me a little longer!), and it's packed with 5 must-see things for parents and educators. Free printables, cool articles, games, tips, tricks, or deals. All shoved into a little email that *should* take you 5 minutes to read. Because I KNOW you're so busy.
This week we all must work like CRAZY to promote our Clear the List effort. If every, single one of us shares just ONE TIME, big brands and nice people with $$$ will HAVE TO SEE IT, right?! :)
As always, I am so very glad you're here. YOU are a true gift. Really!
cheers,
amy
ps. Are we following each other on Threads? I'm @teachmama1 -- follow me and I'll follow back!
​
​
You're getting this email because you signed up for the coolest club around: teach mama's Take 5, or you recently grabbed a freebie printable from teach mama. Either way, HEY! Happy you're here! If someone forwarded you this email, that's AWESOME! But please be sure to subscribe yourself so that you don't miss a beat--and grab the Top 5 Must-Read Books for Baby - Teens as a fun bonus! If you want out of this club, scroll to the bottom of the email--instructions are right there! Totally cool. I get it!
​
---
---
1.) LET'S CLEAR THE LISTS-- What EVERYONE needs to know:
Please start here:
​
FOR EDUCATORS:
​
FOR ALL THE GOOD PEOPLE WHO WANT TO HELP:
Click on an Amazon Wish list link and help where you are able! bit.ly/HELPclearthelist​

Share the spreadsheet with friends, family, neighbors who want to help support classrooms!
​
FOR EVERYONE--PROMOTE 'CLEAR THE LISTS':
FIRST, please watch this quickie Amy on IG video:
Please, please, PLEASE--if you have already added your list to the spreadsheet, WE NEED YOUR HELP by promoting so that we get more eyes on the post, and more people funding.
Visit the blog post below, grab images, and share, share share!
​
USE THESE IMAGES (or use your own!) and LINK TO: https://teachmama.com/help-teachers-clear-the-list/​
---
Sample captions for Instagram, Twitter, Threads, Pinterest, or Facebook:
​
Let's help educators #ClearTheList because we all know #teachers need more than 🍎s to help their students learn and thrive! Help now: bit.ly/HELPclearthelist #clearthelist2023 #bts2023
​
It's #BacktoSchool which means that #educators everywhere are scrambling to get their classrooms ready. THEY NEED HELP, and that's where YOU come in! Learn more here: bit.ly/HELPclearthelist​
​
[tag some big brands so they can help, too!]
Skip the [insert brand: DunkinDonuts / McDonalds / Chipolte / Starbucks ] today and instead treat a #teacher to something he/she needs for her/his classroom! Learn more: bit.ly/HELPclearthelist #clearthelist2023 #bts2023
​
[tag all of your educator friends!]
HEY, #TEACHER friends! Do you have an #AmazonWishList for your classroom? Share it here: bit.ly/tmmclearthelist Let's work together to #ClearTheList !!
​
​
---
2.) MUST READ--> Caring for the caregivers: 5 strategies to promote parent and teen mental health
I am big into the Harvard EDU initiative, Making Caring Common because it is SUCH an amazing collection of resources which are perfect for families and educators.
I learn something every, single time I hit the site.
This is a must-read.
​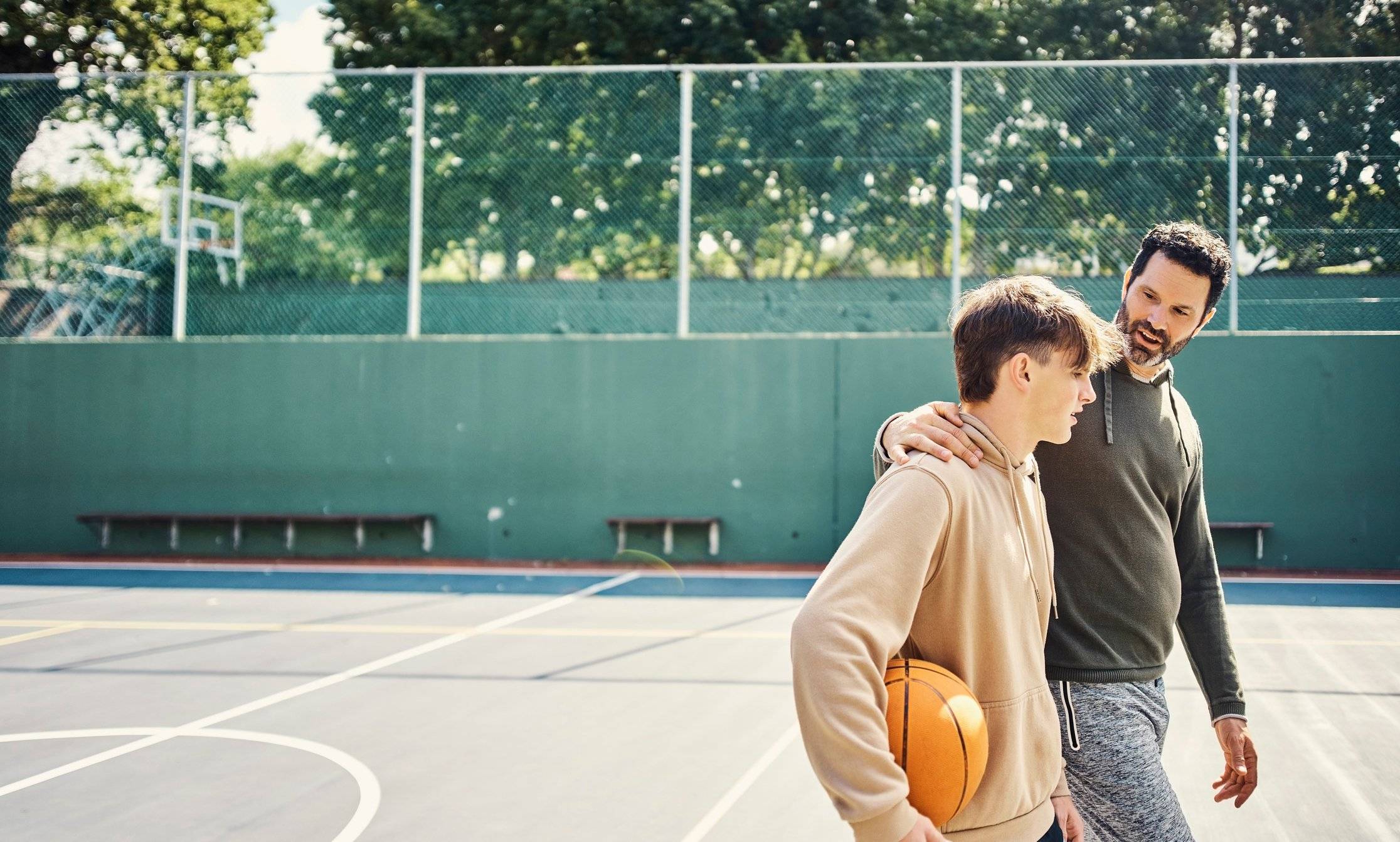 The new report suggests that parents of teens in the U.S. are suffering rates of anxiety and depression similar to teens.
Check out these 5 strategies that they share which research says HELPS:
Listening to teens.

Guiding parents in supporting teens' mental health.

Caring for the caregivers: Promoting parents' mental health.

Guiding parents in talking about their own mental health struggles with teens.

Helping teens cultivate meaning, purpose, and hope.
Read the article: Caring for the Caregivers: The Critical Link Between Parent and Teen Mental Health,
Let me know what you think--please share other, better resources with me!
​
---
---
3.) National Book Festival: It's FREE, so GOOOOOO!!
One of our all-time favorite events each year has always been the National Book Festival. It used to be held on the National Mall here in DC, and you could meander from booth to booth, stage to stage, just listening to incredible authors sharing their work.
The National Book Festival will take place on Saturday, Aug. 12 from 9 a.m. to 8 p.m. at the Walter E. Washington Convention Center in Washington, D.C. Doors will open at 8:30 a.m. The festival is free and open to everyone, and ticketing is not required.​
Friend, it's FREE.
Library of Congress National Book Festival Announces Full Author Lineup:​
​Elliot Page, Douglas Brinkley, Amor Towles, Mary Louise Kelly, R.J. Palacio, George Saunders, Joy Harjo, David Grann, Elizabeth Acevedo, Jesmyn Ward, and Meg Medina Among Featured Authors
The 2023 Library of Congress National Book Festival returns to the Washington Convention Center on Saturday, Aug. 12. The festival's theme, "Everyone Has a Story," celebrates the storyteller in us all.
Interested attendees not able to join the festival in person can tune into sessions throughout the day. Events on several of the stages will be livestreamed on loc.gov/bookfest. Videos of all presentations will be made available on demand in the weeks after the festival.
Visit loc.gov/bookfest to learn more about attending the festival. A comprehensive schedule will be announced in the coming weeks on the Library's Bookmarked blog.
Check out a blog post about it: The National Book Festival--What it Is and Why You Should Go​
​
​​​​
​
---
---
4.) Better Arguments AMBASSADOR PROGRAM
Friends, there is SO. MUCH. MONEY. out there for our classrooms.
And there is SO. MANY. OPPORTUNITIES. for us to continue our learning.
Really and truly.
And it's my goal to make this information easy for you to get--and use!--even this year. It's here where I share information on Educator Grants, Professional Development, and cool opportunities.
​
​The Better Arguments Project Ambassador Program is a fellowship-style, action-oriented experience. As a result of the program, each Ambassador will be equipped to make commitments of action to put Better Arguments into practice in their respective communities. They seek leaders of all kinds who share a passion for finding healthier, more constructive ways to disagree and exchange ideas, and who are ready to commit to leading their communities in doing so.
The Ambassador Program is completely free, and each participant will receive a stipend. If this program sounds right for you, start by asking yourself: "Why does my community need a Better Argument?" Share your thoughts by applying to the Ambassador Program today!
Application Deadline: OPEN NOW. Closes 8/6/23
Learn more --> Better Arguments Ambassador Program​
​
​​​
---
---
5.) Positive Vibes Posters (for Home or Classroom)
I hung these posters from the ceiling in my classroom as a constant reminder for my students.
There are ten paper-sized posters, each with an important reminder for kids.
I haven't shared these posters with anyone yet--not on the blog, not in my shop, no where. I don't even think I have shared them with other teachers!
But you can print them, hang them in your home or classroom, or just print them as multiple pages per sheet and you can use them as little lunchbox notes!
​Print the posters here --> ​positive posters teachmama.com.pdf​​
Check out other fun things in the teach mama shop!
​
​
---
---
---
​
If someone forwarded you this email, that's AWESOME! But please be sure to subscribe yourself so that you don't miss a beat! Subscribe to Take 5 weekly and grab the Top 5 Must-Read Books for Baby - Teens while you're at it!
---
---
Take 5 Archive
FYI: The archive will soon be available to Take 5 subscribers. If you're interested, stay tuned!